NEW: Detox EnergieTM by SOTHYS Paris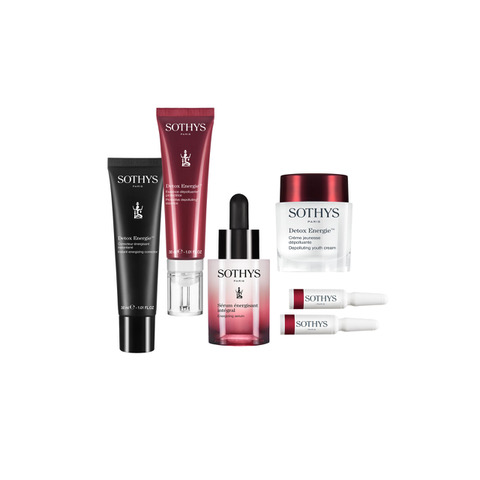 The perfect way to start the New Year!
Most of us feel like we could use a little "Detox" right now, and
even though things are not back to normal yet, there is still plenty

we can do for our skin at home. After all, we will be taking off

our masks eventually . . .

The Detox Energie line is good for . . .
~All skin types wanting to preserve a youthful complexion
~All skin types looking for a boost and to enhance skin beauty
~Good for tired skin, dull skin
~Good for all skins, whether you live in the city or the country